One of the most difficult steps when trying to start a home garden can be just finding the space for it. Maybe you live in a small apartment, or maybe you don't want to take up space in your backyard—an indoor hydroponic garden may be the solution you're looking for.
Hydroponic gardens are indoor gardening systems that grow plants without soil. Instead, they grow using water alone, giving you the opportunity to maintain healthy plants using just the water from your tap. No need for natural sunlight, either—smart garden systems use built-in led lights that simulate the sun's rays, so you don't need to worry about keeping your plants in well-lit areas. The indoor hydroponic garden with lights enables you to grow fresh vegetables year-round inside your own home without having to worry about soil quality or seasonal weather.
Having an indoor garden hydroponic growing system enables you to grow a number of fresh fruits and veggies as well as microgreens year-round in your own home. In addition to helping you save on your grocery bill, the plants in these vertical systems grow faster than in regular soil and retain more nutrients than those that have to be shipped to the grocery store. In this article, you'll find all the answers to your questions:
When is a hydroponic garden a better choice?
What are the types of hydroponic gardens?
How do you set up a garden in your own home?
What are the benefits of a hydroponics garden indoor over a regular garden?
All you need to grow for as low as $29/mo​
Why Hydroponic Gardening?
Many people would like to have access to fresh produce, but aren't able to due to poor climate, a lack of outdoor space, or low-quality soil. Hydroponic gardening can help bring the garden indoors, giving you the opportunity to grow your own produce anywhere. It's as simple as building a system that works for you. Common types of systems include:
Deep Water Culture: In a DWC system, the roots of the plants are suspended in water with an air pump for oxygen.
Wick Hydroponics: A wick system is the simplest kind of hydroponic system. The plants derive nutrients through "wicks" of rope or felt that feed into the water below.
Ebb and Flow: An ebb and flow system periodically floods and drains with water, giving your plants a faster growth cycle than other methods.
How to Set Up Your Hydroponics Garden Indoor?
New to the world of hydroponics? The process is simpler than it may seem. The first step in setting up your hydroponics indoor garden is choosing what type of system you want to use. While it may seem complicated, building a hydroponics garden indoors is a relatively simple process, requiring only a few basic supplies such as:
The basis of hydroponics is the plants' ability to derive nutrients from water rather than soil, so starting with a quality water container is important. No light should be able to penetrate the water receptacle so you don't risk algae growth, so a sealed container like a plastic storage bucket with a removable lid is best.
One of the main benefits of a hydroponic indoor growing system is that plants grow faster and larger. When grown in soil, plants have to seek out nutrients, but when grown in water that is supplemented with plant food, the plants are able to process the nutrients faster and therefore reach maturity quickly. Finding the right type of plant food to supplement your crops is key to getting the most out of your hydro garden indoor. Many types of plant food for hydroponic gardens exist, so it comes down to finding the type of food that works best for your set-up.
The lighting system is necessary to simulate sunlight, especially if the garden is kept in a lowly lit area. You can use fluorescent lights if you're on a budget, but plants will truly thrive under LED grow lights. Keep the lights on for 15 to 20 hours a day and your plants will grow like they were planted under the sun. Indoor hydroponic systems with lighting systems will often have a timer you can set so they don't interfere with your daily indoor routine.
Choosing what types of plants to grow may be the most important part of an indoor hydroponic planter —after all, your harvest should suit your tastes. If you're a fan of healthy salads, consider planting seeds that will grow lettuce, microgreens, and cherry tomatoes. Want to use your crops for heartier dishes? Mini varieties of plants like cauliflower and eggplant can be grown in a hydroponic garden as well. Choose the plants to fit your lifestyle and have instant access to your go-to produce shopping list within your own home.
Want Plant That Will Provide Multiple Harvests?
You can opt for over 25 varieties of leafy greens from our yCube portfolio if you prefer a plant that can offer multiple harvests rather than quick results. The choice is yours!
What are the Benefits of Hydroponics Garden Indoor?
An outdoor garden can be beautiful, but not everyone has the resources to consistently care for or even start one. This is one of the reasons why there are many benefits to be found in indoor hydroponic gardening. Not only is getting started with your system easy, there are numerous factors that rank it higher than traditional gardening for some people.
Being able to grow plants indoors makes growing fresh produce more accessible. Instead of a large amount of outdoor space and a decent climate, anyone with enough space for hydroponics garden indoor system is able to maintain plants. Simply choose a prebuilt system or try building your own! Plants you need for cooking can be harvested in your own kitchen as needed, and you don't need to worry about going outside or making a trip to the grocery store when you find yourself out of harvested produce.
Traditional outdoor gardens require a lot of upkeep in order to thrive. Plants need to be weeded frequently, and you need to prevent hungry wildlife and destructive pests from getting to your produce. Even when plants are kept inside, the lack of abundant sunlight can make it difficult for them to grow—and cleaning up a mess of soil in the house is never fun. A hydroponic indoor garden has none of these worries. Produce harvested from a hydroponic garden can be eaten without having to always worry about dirt or pesticides lingering on your food.
There is a large variety of plants that can be grown in a hydroponic garden. Popular choices are leafy greens for salads, fruits, and vegetables like peppers and tomatoes, or fresh herbs like basil, oregano, sage, and thyme. Lettuce, spinach, and kale thrive in hydroponics, making them some of the most popular picks for an indoor garden. All of these different plants can be grown within the same set up, making caring for and harvesting them quick and easy.
When you grow your food from seed to plant, you can be confident in its quality in a way you can't with grocery store produce. With a hydroponics garden indoor, you can ensure that no harmful chemicals are being used on your harvest. Hydroponic gardens also net a higher amount of produce, meaning you'll be getting an even larger amount of food from a hydroponic system than you would from a traditional garden.
Now, choose between 7 different flavor-packed varieties.
Gardyn: Your Hydroponics Indoor Growing System
Hydroponic indoor gardens streamline the process of gardening by:
Making it more accessible for even those living in urban spaces (only requires 2 sq.ft. of room);
allowing those with even limited plant knowledge to start their indoor garden through easy assembly;
Enabling those with gardening knowledge to lessen their efforts in terms of manual work.
 
However, if you don't want to build a system yourself, or think frequently monitoring the plants would be too much to handle, Gardyn Home Kits are a good and easy way to get started with a hydroponic gardening system quickly and keep the process streamlined.
Their home kits come with an indoor hydroponic garden with full spectrum LED lights, an automatic watering system, and cameras and UV grow light sensors so you can monitor your plants at any time via their app.
Plants are shipped in premade pods and can be easily inserted and grown within the garden. Your garden can hold up to thirty plants at a time, which can be easily swapped out when you decide to try something new. Using the Gardyn app on your phone, you can take advantage of the system's built-in cameras to keep a close eye on your garden even when you're away.
A Gardyn membership will also grant you access to Kelby, your garden's personal AI assistant. You will learn all the tips and tricks (water and nutrients, ph levels, etc.) you need to keep your green plants healthy and well cared for. Features include:
Water level alerts to make sure that your plants are getting what they need to ensure optimal growth;
Reminders to add plant food to ensure that your plants get optimal nutrition;
How to harvest your plants and flowers so that you can diversify your selection of super foods;
Fun facts about your plants so that you can gain amusing plant-based knowledge.
Gardyn's smart home products are some of the top and efficient options for those looking to start a hydroponic garden indoor, with their two home kits:
The Home Kit 2.0 comes equipped with numerous features including an automated water and light schedule.
The new 3.0 model has been upgraded with enhanced durability and an easier plug-n-play design.
Become a pioneer in the gardening revolution. Join us and view information on which model is right for you today.
Start to Harvest Your Microgreens Indoors Today!
For those who own a Gardyn Sprout Nursery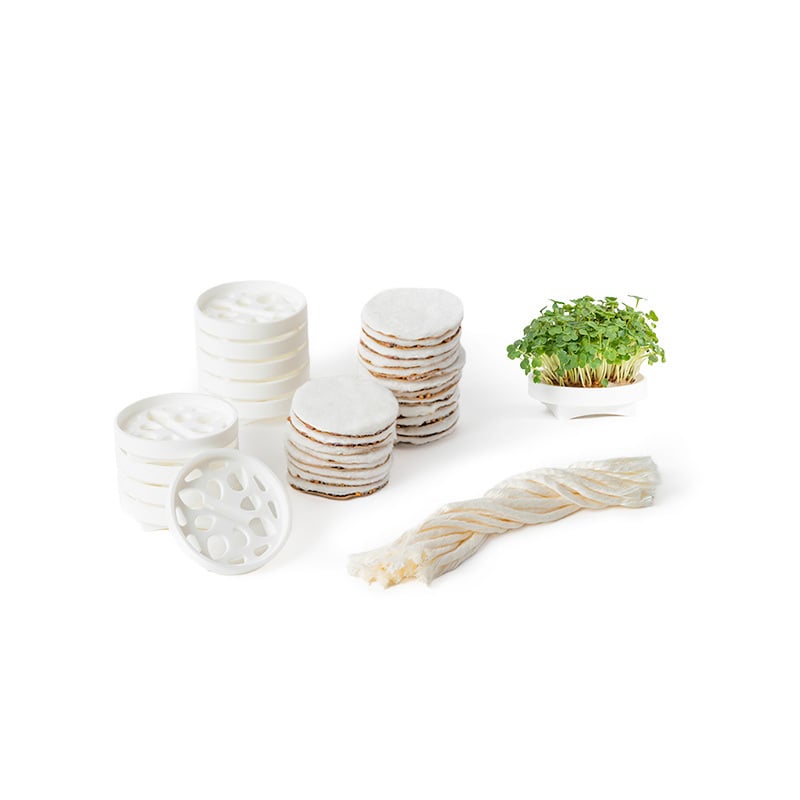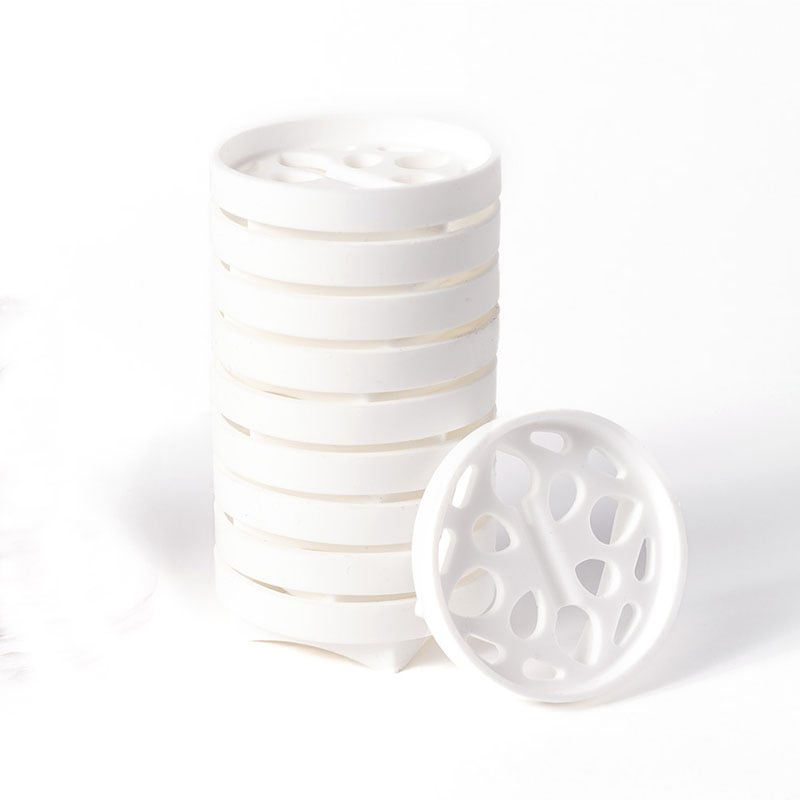 Start to Harvest Your Microgreens Indoors Today!
For those who own a Gardyn Sprout Nursery
Feel good about growing microgreens indoors using our Gardyn Microgreens Complete Kit. Skip the hassle of buying all the separate materials, and order your complete kit today! You will be crafting nutrient-rich, gourmet, delicious meals in no time and enjoying the fruits of your (minimal) labor!