You may have heard of hydroponics and aquaponics, but what exactly is aeroponic growing?
Aeroponic growing is a fascinating innovation in the world of agriculture. It involves growing plants without the use of soil. Instead of plants submerged in water like in hydroponic systems, the plants receive their nutrients through the air through the process of aeroponic growing.
The name aeroponics can be traced back to the Greek words for "air" and labor, "ponos." Thus, aquaponics literally translates to "working air."
Between environmental pressures and an overall lack of arable land, farmers have had to get innovative and inventive. Advancements in technology have recently showcased aeroponic farming as a shining example of farmers getting creative and figuring out how to grow crops without soil and utilizing less horizontal space.
This advanced form of hydroponics makes gardening much easier, more sustainable, less labor intensive, and less messy!
In this article, we'll guide you through:
What is aeroponics;
The advantages of aeroponics;
A rundown aeroponics gardening and what's in it for you.
All you need to grow for as low as $29/mo​
Aeroponics is the process of growing plants without soil and instead plant growth is achieved through an air or a mist environment.
Instead of growing in soil, the aeroponic growing method uses a soilless growing medium called rockwool, and delivers a nutrient-packed fine mist that feeds the root zone of the plants.
Since you don't have to use soil with the aeroponic growing method, you can say goodbye to digging, weeding, intensive labor, and all of the mess that comes with using soil.
In fact, research has shown that growing food using an aeroponic growing system can increase yields by 30%, use less water, and speed up grow time!
Furthermore, using aeroponic systems can be more sustainable than growing in soil, as growing in a traditional soil garden requires significantly more water.
You also don't have to worry about soil contamination, heavy metals, fungus, mold, or other pests and/or insects that can potentially destroy a crop grown in soil.
Growing aeroponically is sustainable, cleaner, more efficient, and produces higher yields than traditional in-ground gardening!
Curious to know how Gardyn is revolutionizing the urban gardening industry with aeroponics? Learn more about how our range of vertical systems can work for you?
10 Advantages Of Aeroponics​
There are many benefits of aeroponics over traditional gardening methods. Whether you want to reduce your environmental impact, grow organic, nutrient-rich fresh produce with minimal effort, or live a healthier lifestyle, growing aeroponics is an excellent and easy option.
1. Say Goodbye to Digging and Weeding
Traditional soil gardening can require a lot of time and effort…From intensive digging and manual labor to getting the garden set up for growing.
Once the garden is finally set up, weeds are inevitable. When you choose an aeroponic growing method, you never have to worry about pesky weeds or dealing with digging and messy soil again!
2. Increase Yields and Grow Faster
Since growing aeroponically provides a more controlled growing environment without the unpredictable factors of soil and pests, you're only inches away from increases in overall yields and accelerated growth processes.
When using an aeroponic growing system, plant roots are in constant contact with liquid nutrients via the mist or air they are growing in. This leads to rapid nutrient absorption, which ultimately results in faster-growing plants, and an even distribution of nutrient uptake.
Growing plants using aeroponic growing methods means that the master gardener is in charge of all aspects of the growing process, from seed to harvest. Ultimately, this leads to a more controlled environment where you can confidently enjoy your produce, and feel good knowing that no foreign contaminants are involved during the growing process.
Want Plant That Will Provide Multiple Harvests?
You can opt for over 25 varieties of leafy greens from our yCube portfolio if you prefer a plant that can offer multiple harvests rather than quick results. The choice is yours!
While plants receive their nutrients via an infused mist, the aeroponic growing method uses significantly less water than other growing methods.
Traditionally, gardening requires the use of a lot of water. This can certainly accumulate over time and increase your electric and water bill (yikes!). Not to mention, it is not very sustainable.
Well, what if there was a way to grow more food and use less water?
The answer is aeroponic growing!
Not only will you cut back on your monthly expenses, but you can also feel good about using less water and reducing your environmental impact. With climate change on the rise and drinkable water levels dwindling, growing your own food, reducing your carbon footprint, and using less water is a win-win-win!
4. Enjoy Fresh Produce Year Round
Gone are the days when there was only one short, growing season. With an aeroponic garden system, you can grow fresh, organic, nutrient-dense produce year-round!
Just think: How much money will you save annually when growing your own organic produce?
Even more, organic produce sold under commercial spaces (such as grocery stores) is significantly lacking regarding nutrient profiles. So much for getting more bang for your buck.
This is mainly because conventional agriculture is grown on a large scale, with more attention to the cost of production and little attention paid to the nutrients in the soil.
After years of growing the same crops in the same soil without proper care and regeneration, the soil inevitably gets depleted. When growing in an aeroponic garden system, your plants are getting a more concentrated amount of nutrients that evenly disperse throughout the plants, ultimately resulting in a more nutrient-dense crop.
An indoor smart garden or an aeroponics system can save considerably more area compared to traditional farming practices.
When growing vertically, you can save so much space and grow 10x more food. Not only is this great for a home garden, but it is also well-suited for large-scale operations such as community gardens, school gardens, and micro-farms.
This makes aeroponics perfect for those with limited space who are passionate about environmentalism, eating healthy, and growing their own food!
6. Eat Safer, Healthier Produce
Crops grown in soil can be subject to contaminants either in the ground or from the air. Even with organic farming as a traditional setting, herbicides and insecticides can sometimes add pollutants and toxic chemicals to the harvest. Growing in a controlled and closed environment is safest and surest way to ensure healthy crops for consumers.
If you're trying to keep up with the most recent trends in sustainability and climate change statistics, you probably already know that conventional agriculture is one of the biggest contributors to climate change. Not to mention all of the single-use plastic that comes with purchasing produce from grocery stores.
Simply put, skip the plastic, and easily grow your own organic produce!
Now, choose between 7 different flavor-packed varieties.
8. Reduce Your Carbon Footprint
While purchasing organic produce can reduce the mass-scale use of pesticides, the carbon footprint of your store-bought produce is ultimately not sustainable and negatively impacts your environmental impact.
9. Minimize Your Dependency on Conventional Agriculture
Conventional agriculture uses significantly more land and water than aeroponic or hydroponic growing systems. When you grow your own food using an aeroponic or hydroponic system, you are considerably reducing your environmental impact and, in fact, helping to mitigate climate change.
Organic produce doesn't come cheap. And we've already established that buying organic produce from the grocery store is not sustainable in the long run.
Growing your own food will significantly decrease your grocery bill. See here for our savings calculator that will show you exactly how much money you can save when growing your own organic produce.
Start Growing Vegetables At Home with An Aeroponic Garden System
If you're ready to save money, eat healthier fresh produce, and help offset climate change, it's time to get yourself an aeroponic home garden system!
Say goodbye to pesticides, toxic pollutants, and single-use plastic while feeding your family (and yourself) delicious produce!
Get Better Connected With Your Food
An added benefit to using aeroponics is that you can cultivate a deeper relationship with the food that nourishes you instead of being disconnected from the process from seed to shelf.
When growing your own organic produce, you get to nurture and watch your food grow from seed to harvest! And nothing is more satisfying than your personal contributions to the planet, and to your plate.
Easy Peasy Growing Process
Aeroponic garden systems and indoor smart gardens are designed for you.
Re-engineered time and time again to ensure the easiest user experience, growing aeroponically is more accessible than other growing methods.
At Gardyn, our Home Kits are designed to be as efficient and easy to use as possible. Get ready to immediately grow your own food, eat healthier produce, and live more sustainably.
It's as simple as:
POP: Simply pop in your yCubes that already contain your seeds, and you will begin to see seedlings in a matter of days. All Garden Home Kits come with a pre-selection of seeds and varieties of your choice.
GROW: Gardyn's cameras and sensors automate the growing process using an AI app that walks you through the process from setup to harvest. You will receive step-by-step plant coaching that makes the growing process an absolute breeze. Easier than setting up your TV! Get ready to have fresh produce in about a month!
EAT: The beauty of growing your own food using aeroponics, or an indoor smart garden system, is that you only harvest what you need, and you can let the plant continue to grow. You can continually harvest off the plant for weeks!
REPEAT:After your first successful growing season, now it's your turn to grow whatever your heart desires! You can select your own seeds and order more yCubes, or choose from our selection of top-quality varieties and skip sowing the seeds.
Ready to join us on the Gardyning journey and start eating healthily and sustainably? Decide today which aeroponic gardening system solution is right for you.
Start to Harvest Your Microgreens Indoors Today!
For those who own a Gardyn Sprout Nursery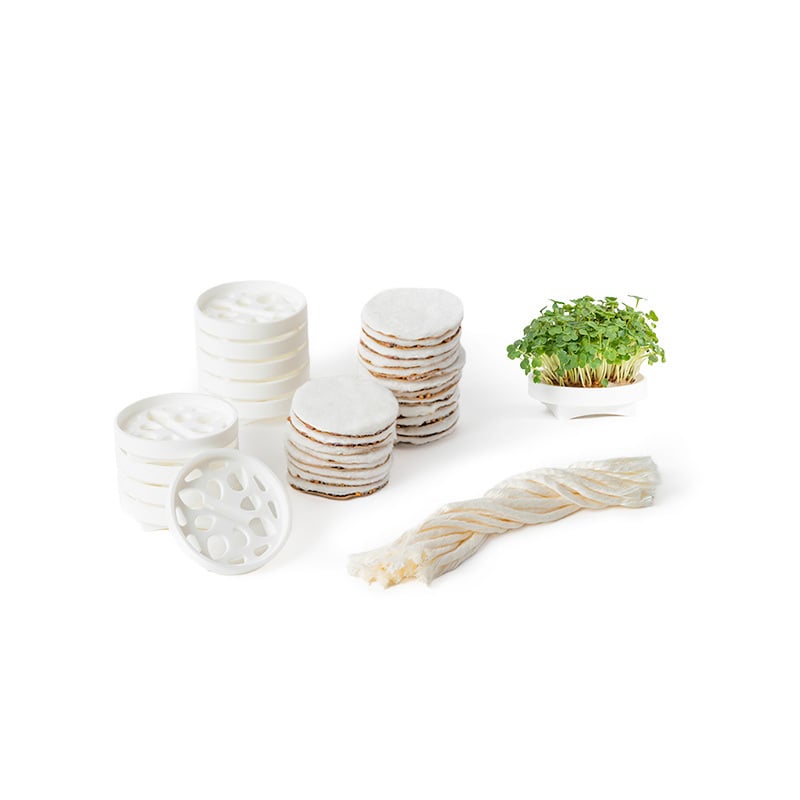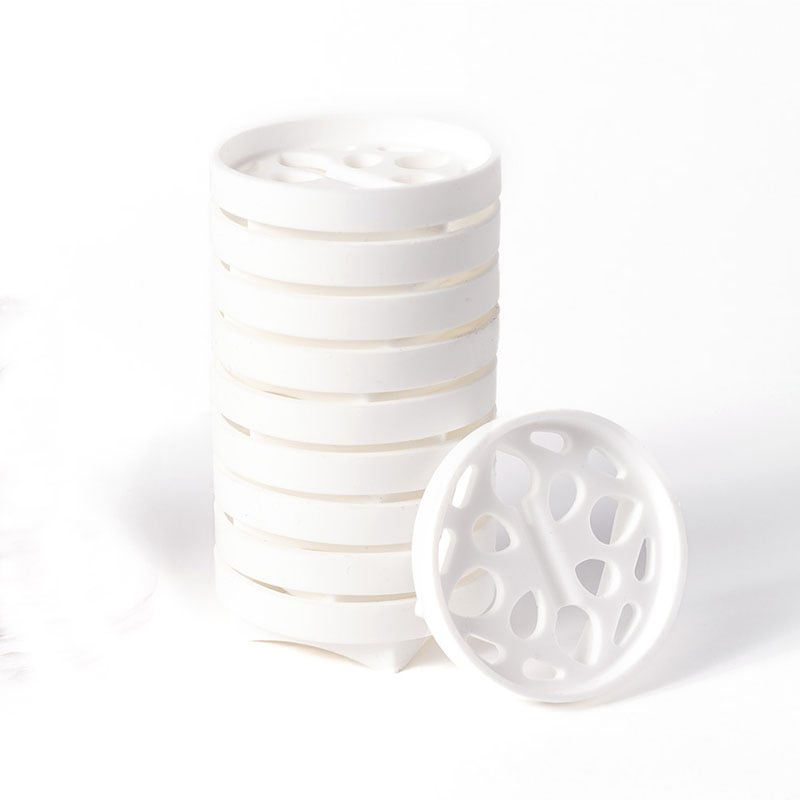 Start to Harvest Your Microgreens Indoors Today!
For those who own a Gardyn Sprout Nursery
Feel good about growing microgreens indoors using our Gardyn Microgreens Complete Kit. Skip the hassle of buying all the separate materials, and order your complete kit today! You will be crafting nutrient-rich, gourmet, delicious meals in no time and enjoying the fruits of your (minimal) labor!