Starting a home garden is an enjoyable and rewarding hobby. But depending on where you live, you may not think a garden is possible for you. Maybe your outdoor space is too small, or the soil is too infertile, or the climate isn't hospitable enough for plants to grow.
Fortunately, a home vertical garden offers you an opportunity to enjoy gardening without needing a big backyard or a lush environment. Whether you want to eat healthier or you just want more greenery around the house, home indoor gardens are a great option for people with space, climate, or time constraints.
In this article, you'll learn more about:
What a home vertical garden is and how it works;
What benefits you can expect from a home vertical garden;
A home vertical garden design and setup advice.
We'll also compare several different home vertical gardens you can buy, including those from one of the leading providers, Gardyn.
All you need to grow for as low as $29/mo​
What is a home vertical garden?
A home vertical garden is a type of garden that allows plants to grow vertically without needing soil. This type of gardening is known as hydroponics, in which plants are grown in nutrient-rich water solutions instead of in the ground or in pots. Home vertical gardens can be installed on the exterior of buildings, usually along walls. For this article, we will focus on indoor home vertical gardens, which are sold in a variety of sizes, shapes, and materials, and can be easily set up anywhere inside your home. Home indoor garden systems are generally designed to maximize the number of plants you can grow in a small space.
What is a home vertical garden?
If you're used to the idea of a traditional garden, a home indoor vertical garden may seem strange. But there are many ways in which it could expand upon or even surpass what you could accomplish through using conventional approaches.
Benefits of a Home Indoor Vertical Garden
With a home vertical garden, you benefit from increased flexibility and oversight. You can:
Easily grow a variety of fruits, greens, vegetables, and herbs, without any time-consuming or intensive setup. With most home plant wall systems, you're up and running quickly.
Garden without the headaches. Many home garden systems have automatic light, water, and sensor functions, so you can take a step back and let it do most of the work for you.
Designed to grow a robust garden regardless of the size of your outdoor or indoor space, it doesn't matter if you have a backyard, or a small apartment? With a raised garden system, your green oasis is only weeks away from full bloom.
Maintain successful growth regardless of your local climate. If rain is sporadic or cold snowy weather is common, your garden will be unaffected.
Some top vertical gardening systems, like Gardyn, come with AI monitoring that alerts you to potential problems and recommends solutions—making it a great asset for novice gardeners who are still learning what to do.
Disadvantages of a Home Indoor Vertical Garden
While home indoor gardens offer a wealth of advantages, there are some disadvantages to consider before purchasing. These include:
Price: Home vertical gardens can pack a lot of features, but they can come at a cost, with some models costing several hundred dollars.
Growing options: While home indoor gardens offer a strong variety of plants to choose from, both in purchase and subscription models, you don't have the sheer number of plant options that you do with traditional gardening.
Reliance on utilities: Because these units rely on the power (and in some cases, the wi-fi) from your home, if that goes out your system functionality may be affected.
Home environments: As with any hanging planters systems, you need to be aware of potential impacts from curious children and pets, especially if you choose a freestanding home garden unit that can't easily be placed out of reach.
Want Plant That Will Provide Multiple Harvests?
You can opt for over 25 varieties of leafy greens from our yCube portfolio if you prefer a plant that can offer multiple harvests rather than quick results. The choice is yours!
Setting up Your Indoor Vertical Garden
Unless you choose to DIY and build your own vertical garden, any model you purchase will come with all of the instructions you need to get set up and growing. But when adding an indoor vertical garden to your home, you should consider the best way to place and integrate it into your space.
While your new garden should have built-in lighting, any source of additional natural light is a welcome one. Prioritize placement near your windows, if possible.
Be aware of your other furniture
These products are built to grow in small spaces, but that doesn't mean they should be unduly crowded. Try to put it in a place where it has room to grow and won't be disturbed.
Keep other interruptions in mind
Placement also matters if you have pets or small children in the home—they may be tempted to eat or play with your plants. If so, consider a placement or even a separate room where they cannot access it.
Home indoor vertical gardens rely on electricity, so make sure you have a spot where you can easily plug in—and where the plug is unlikely to be disturbed.
Now, choose between 7 different flavor-packed varieties.
Vertical Gardening With Gardyn
Gardyn is a modern leader in home indoor vertical gardening. Our award-winning hydroponic gardening system, built using our patented Hybriponics® technology, lets you garden with ease and superior control, thanks to an array of eco-friendly technological features.
Learn more about what Gardyn brings to the home indoor vertical gardening space.
Gardyn's Home Kits: The Best Solution For Vertical Gardening At Home
Gardyn offers two home indoor vertical gardening products: The Home Kit 2.0 and the Home Kit 3.0. Our newest model, the Home Kit 3.0 offers an upgraded, more durable design that's easier to put together and easier to clean, but overall, both products offer the same powerful features and functionality.
Compare both of Gardyn's home kits to see which is right for you.
Gardyn's Home Kits' Features And Benefits
Regardless of which Home Kit you choose, you will have access to a variety of powerful gardening tools and features, including:
Customizable, automatic lighting and watering schedules;
Automatic temperature, humidity, water, and light sensors that make sure your plants are getting what they need and adjusts settings accordingly;
Intelligent monitoring from our AI, Kelby, who notifies you when something is wrong and provides options for fixing it;
Eco-friendly features, like a water system that uses 95% less water than conventional gardening, and a vacation mode that lets you pause growing to save energy while keeping things fresh.
Together, you'll enjoy the benefits of easy fresh food right in your home, without the supermarket prices and without the guesswork.
Frequently Asked Questions (FAQ) about Home Vertical Gardening
Get Yourself Started With Home Vertical Gardening
If you're looking for additional ways to grow plants for your home, a home vertical garden can be a wonderful option. These gardens are built to work in almost any space, regardless of how large or small. And the value-added automation and monitoring features help ensure a healthy harvest, even for the most inexperienced gardener. Whether you're looking for a hobby or just an easier way to eat healthier, home vertical gardens are worth a look.
Get started and join the Gardyning journey.
Visit us today to learn more and start your own indoor home vertical gardening system.
Start to Harvest Your Microgreens Indoors Today!
For those who own a Gardyn Sprout Nursery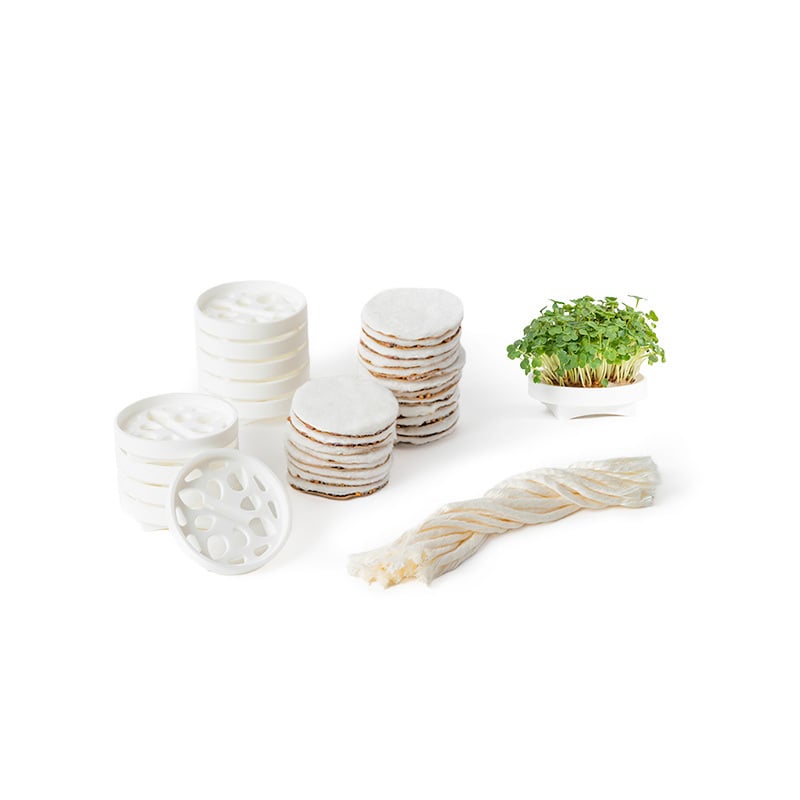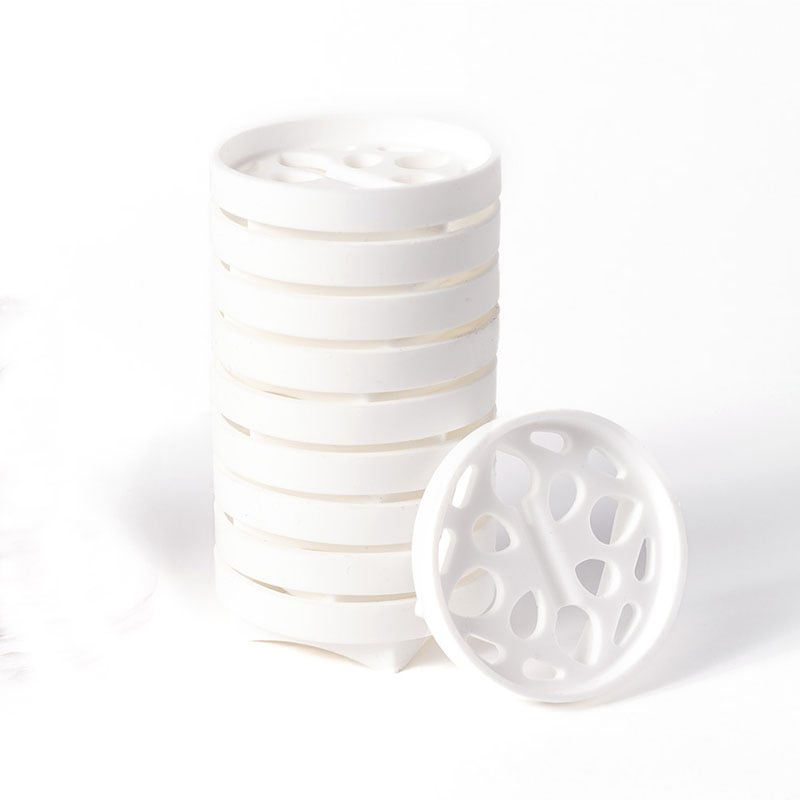 Start to Harvest Your Microgreens Indoors Today!
For those who own a Gardyn Sprout Nursery
Feel good about growing microgreens indoors using our Gardyn Microgreens Complete Kit. Skip the hassle of buying all the separate materials, and order your complete kit today! You will be crafting nutrient-rich, gourmet, delicious meals in no time and enjoying the fruits of your (minimal) labor!