Say goodbye to the limitations of traditional gardening and hello to an innovative solution that effortlessly blends nature with modern living. Gardyn's indoor wall planter, equipped with cutting-edge Hybriponics™ technology, turns any bare wall into a thriving produce garden — one that not only adds beauty to your home, but nourishes both your body and soul.
Grow veggies, herbs, fruits, flowers, and more. Gardyn is your ticket to extraordinary flavor and healthful eating.
A world's first AI-based gardening approach
Throughout the growing process, you'll be guided by Kelby, your smart AI gardening assistant. A fleet of cameras and sensors give Kelby a window into your garden, letting it know what's happening in real time. From seed to harvest — your assistant will provide you with dynamic, step-by-step instructions to achieve maximum growth. Is it time to add more water? Prune old leaves? Harvest? Kelby offers the insights you need for a healthy, thriving garden.
The future of gardening is here, and it's easier than ever
We've put an end to endless hours spent tiling soil, conditioning the environment, and planting season after season. Gardyn's indoor wall planter offers an easy setup, and an even easier maintenance routine that will take you less than 5 minutes every week — freeing you up to focus on more important things. All you need is the willingness to cultivate something great.
With a Gardyn indoor wall planter, you can grow enough produce to feed a family of 4-6. The best part? You won't waste food. Harvest only the amount you need, while the rest of the plant keeps growing for 8-12 weeks.
The whole hanging garden process is done without the use of herbicides, pesticides, or other harmful chemicals. Research also shows that Gardyn-grown lettuce is packed with up to 50%+ more nutrients than regular organic lettuce from stores.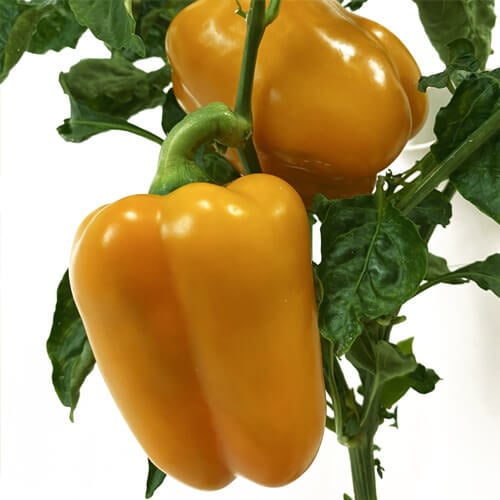 Our gardening solutions take all the guesswork out of gardening. Say good-bye to fickle outdoor gardening or complicated mounted planters. Gardyn's sleek design and latest in Hybriponics technology allows you to take a load off. Our innovations monitor the lighting and general health of your plants.
The most affordable option
Save on water bills and get optimal growth from your favorite fruits, vegetables, and herbs all year round. You'll be making savings in the long run.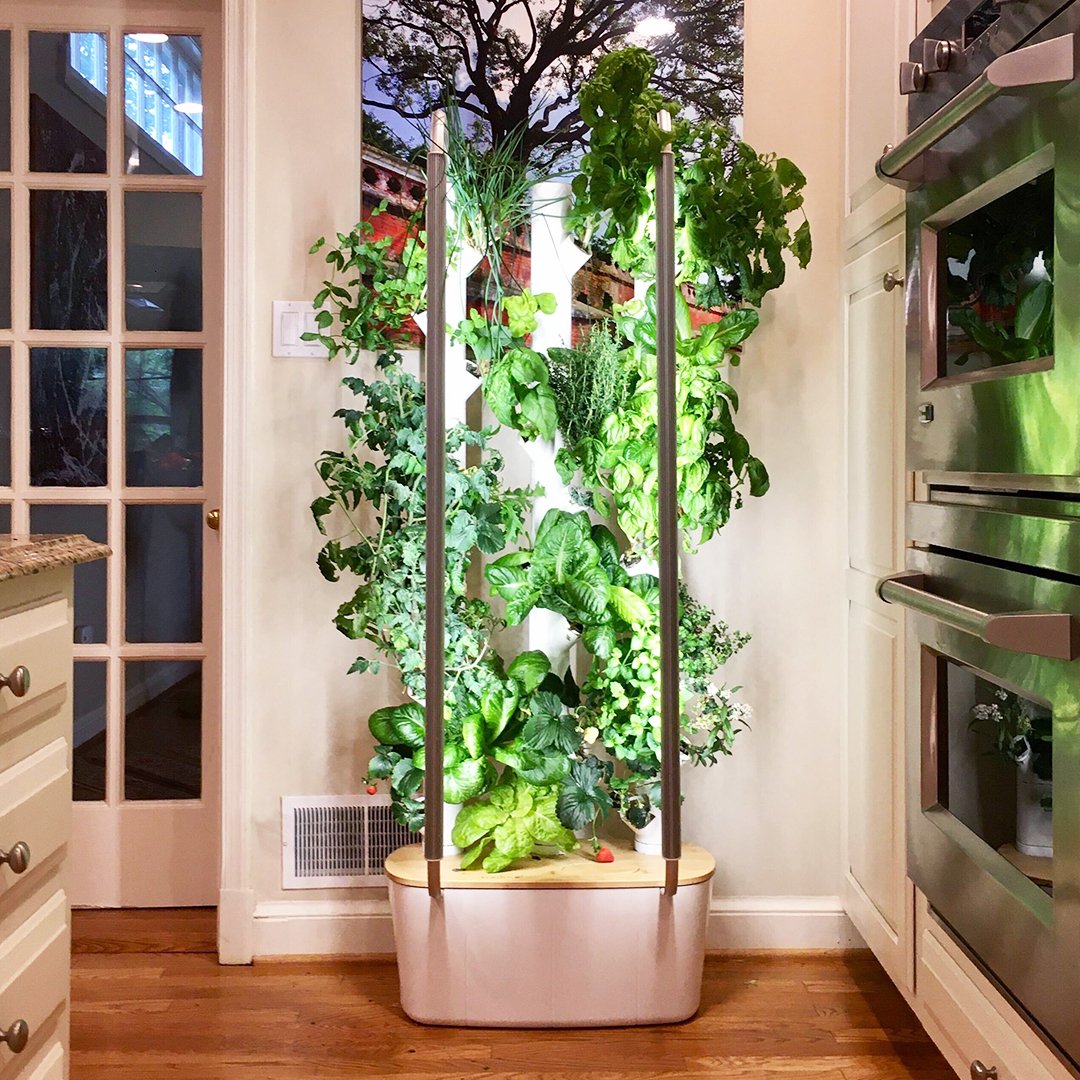 Will a Gardyn indoor wall planter take up a lot of space?
Gardyn's Home Kits are designed to make the most of any space, no matter how small. Each tower holds up to 30 large plants, in as little as 2 square feet, the highest plant density ever achieved with a hydroponic system. All you need is a power source and a Wi-Fi connection — no water line required. We don't cut corners on design, either. Crafted from premium brushed aluminum metal, Gardn's Home Kits integrate organic shapes with precision engineering, creating a striking aesthetic for any living space.
What kind of plants can I grow with a Gardyn indoor wall planter?
Choose from more than 70 + different varieties of plants — all organic, non-GMO, and rigorously tested for superior flavor and nutrition. Grow sumptuous greens and fruits such as Kale, Cucumber, Mini Cauliflower, Bok Choy, Chamomile, Holy Basil, Mint, Rosemary, Cherry Tomatoes, Sweet Peppers, and more. We're always adding new plant varieties to our portfolio, which means there's always something new to discover. With each Gardyn Home Kit, you get a starter set containing 30 free plant yCubes to get you started right away.
Stock up on fresh, locally-grown, pesticide-free produce, all year round. Gardyn's indoor wall planters make gardening easier, more efficient, and more rewarding. Get yours here.
Grow Four Tasty Varieties
Simply add water and watch your greens grow from seed to harvest in as little as 7 days.