Are you currently looking for innovative ways to incorporate nature into your busy and sometimes cramped city lifestyle?
Gardyn's hydroponic indoor planters are here to revolutionize the way we envision gardening and how we eat. Easy to use and accessible to everyone regardless of their home space, with Gardyn's hydroponic planters, you can experience your own farmer's market within the comfort of your own home. Say goodbye to grocery store runs and hello to a healthier, more holistic way of eating.
Improved technology to boost your plants
Automated water and light schedule
A Revolution in Home Gardening
Gardyn's hydroponic planters are specifically designed to make growing food easier and healthier. With a space-saving design, our home kits allow you to fit up to 30 plants into a compact 2 sq. ft space. Equipped with the latest in Hybriponics™ technology, reap the benefits of nutrient-rich vegetables while dramatically reducing water and lighting consumption. With our AI-powered growth assistant Kelby, you can trust that your plants will thrive with minimal effort.
Get ready to change the way you always thought about food and start yourself on the path to sustainability. Browse and view which hydroponic planter is most suitable for you.
Sustainable and Nutritious Produce
Gardyn's hydroponic planters are the key to unlocking a more sustainable and nutritious lifestyle. Our self-contained hydroponics system frees your produce from harmful toxins and other pollutants. Grown with the utmost care, you can trust us when we say the vegetables and fruits from your hydroponic garden will be fresh and flavorful with each bite.
Gardyn's hydroponic planters offer easy setup and use. Thanks to its redesigned grow light system and columns, all you need to do is plant your seeds and watch your crops grow – no tools or screws are required. A fully redesigned lid ensures enhanced durability and easy upkeep.
Kelby: Your Plant Care Specialist
Gardyn's hydroponic planters come with an AI-powered growth assistant, Kelby. Get optimal plant care as it monitors your indoor plants and provides you with recommendations to achieve perfect growing and harvesting conditions. Within weeks, you're ready to eat freshly picked vegetables that are packed with vitamins and nutrients.
Truly Sustainable Gardening at Home
Minimizing on waste and conserving water and energy, your hydroponic planter's self watering pots (yCubes) offer optimal growing conditions while also consuming significantly less water than conventional gardening techniques.
Community Engagement at Its Best
Nothing's better than a community of Gardyners. Stay up to date with membership news, exclusive offers, and even recipe ideas. But that's not all! Gardyn also provides 30 no-cost plants to expand your home garden quickly.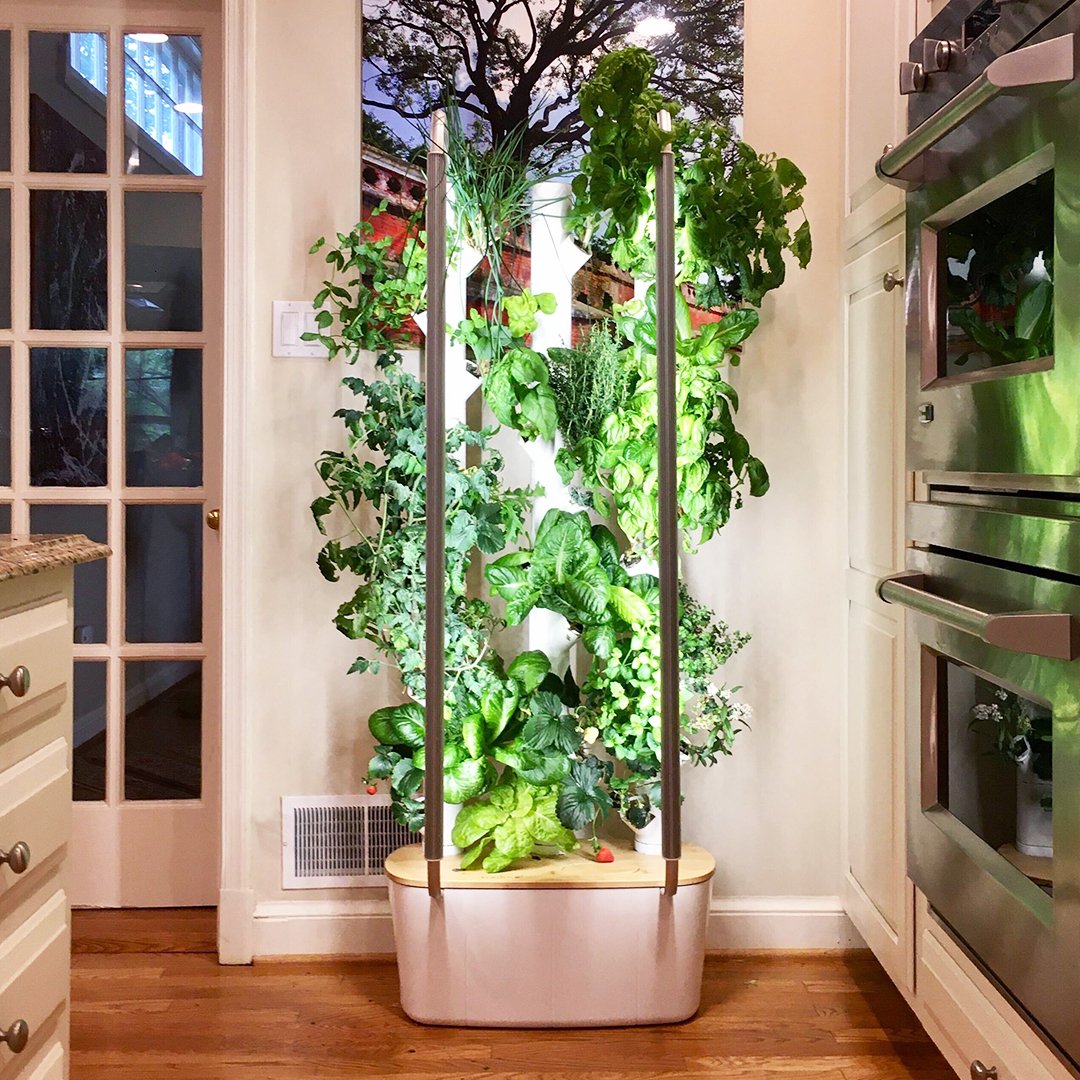 Why Choose Gardyn's Hydroponic Planter?
Gardyn's hydroponic home kits offer a plethora of advantages for today's home gardener. Plug-and-play assembly promises quick setup, while its enhanced durability ensures your plants thrive season after season. The modern design adds a sophisticated look to any living space, and easier cleaning due to its low to high structure for each planter pot which allows for quick maintenance and smooth sorting.
Is a Hydroponic Planter Right For Me?
Deciding if a hydroponic planter suits you depends on your gardening needs. Consider the type of plants you want to grow, the available space, and the complexity or simplicity of your setup. Most models can offer quite a bit within a small space, and provide a nice home decor to your living space.
Read our glowing reviews and shop your next Gardyn hydroponic home kit. You're only moments away from getting the best experience straight from home.
Grow Four Tasty Varieties
Simply add water and watch your greens grow from seed to harvest in as little as 7 days.