Plant pigments have many roles in nature.
The familiar shades of the rainbow are also seen in everyday life when certain wavelengths of light are absorbed by an object and others are reflected to produce the colors perceived by our eyes. Plants are no exception, and the alluring colors that we all enjoy are due to compounds called pigments that reflect certain
wavelengths of light
(or colors) to our eyes. 
On the plant side, pigments like
chlorophyll
are not only involved in metabolic functions like
photosynthesis
, they also control visual cues that attract pollinators and protect plants from harmful UV rays. Pigments help us to identify plants and determine when fruits are ripe. While the nutrients in plants offer a wide range of benefits, plant pigments have also been found to positively affect human health.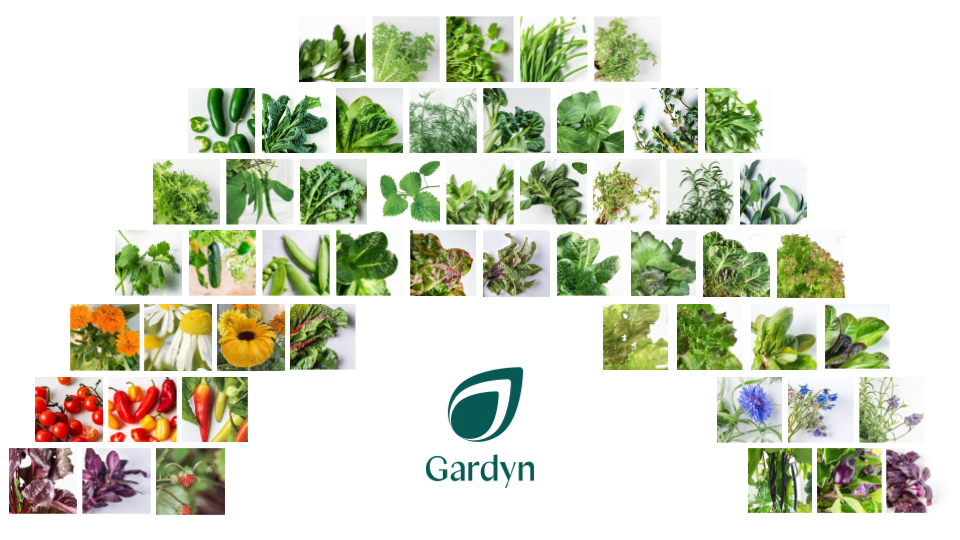 At Gardyn, our plant portfolio is made up of a rainbow of colors (and flavors), with new plants hitting our plant page each month! Diversifying the colors on your Gardyn is an easy way to know you're getting a variety of nutrients and have more fun making and sharing meals.
Keep reading to get our easy and flavorful Gardyn Summer Stir-Fry recipe that highlights the beauty of growing and eating the rainbow.
Check out what is new and colorful this month!
A lovely
loose
-heading
cabbage that is slow to bolt and won't get bitter from hot temperatures. Tokyo Bekana gets its green color from chlorophyll and
folate
.
This stir-fry highlights the beauty of Gardyning the rainbow and comes together in minutes. Swap out the summer squash for Mini Eggplant or Bok Choy for the Toyko Bekana (or experiment with your own Gardyn-inspired combinations).
Share your Gardyn rainbows with us!
Tag us on Instagram @GardynTech