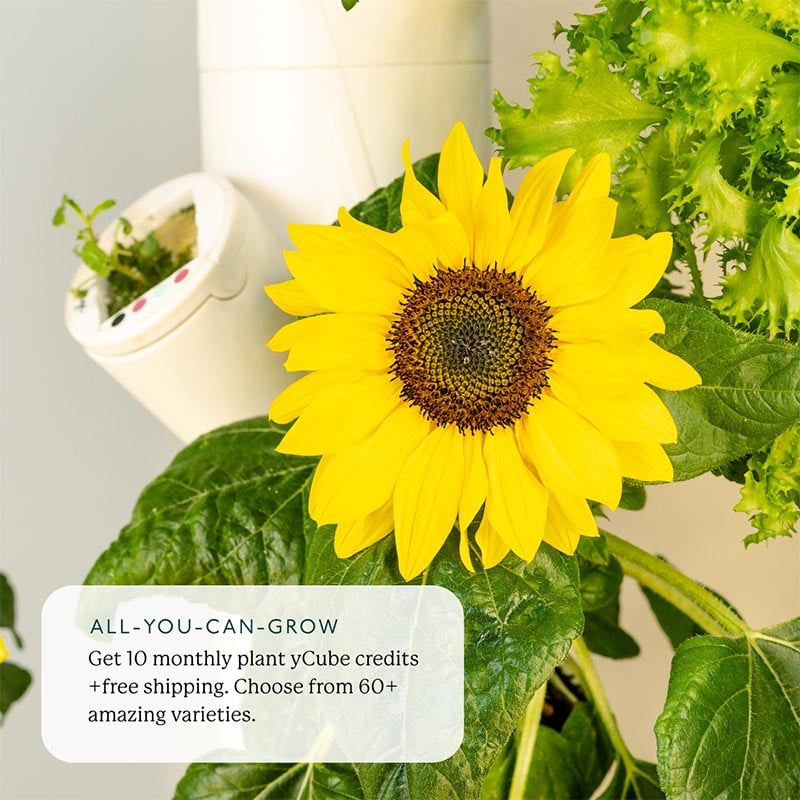 Growing with Gardyn is easy. Being a Gardyn member makes it even easier.
Select a membership option:
BEST VALUE
Two Year Harvest
MOST POPULAR
One Year Harvest
No thanks, I want to grow on my own
Membership optional. Savings compared to Monthly membership at $39/mo purchase in-app after setup
Save More + Personal Plant Coaching
Get 10 free plant ycube credits/ mo
Valued at $49.99
Save 60% on additional plant yCubes including microgreens
Grow with Guidance, Kelby your personal AI gardener watches your plants 24/7 and provides recommendations and alerts to maximize growth
Vacation Mode pauses your plants' growth while away for a fresh harvest upon return.
Access to Member Exclusive Plants, varieties you can't find anywhere else.