Here at Gardyn, we're out to redefine what 'homegrown' really means. And it all starts with Hybriponics™. Our patented hydroponics garden technology creates a nutrient-rich, controlled environment that promotes faster growth and healthier, tastier harvests, all while requiring little effort on your part. Smart, sustainable, powerful — this is Gardyn's reinvented approach to urban gardening.
Improved technology to boost your plants
Automated water and light schedule
Space saving, Hassle-free
Your Gardyn Home tower, built around our patented Hybriponics™ technology, can accommodate up to 30 plants in a sleek, 2 sq ft vertical form structure. This is space that traditional hydroponic gardening systems simply cannot match. Plus, no more backbreaking gardening duties; we're bringing gardening freedom back to you — no soil, no environmental conditioning, no time-consuming tilling, no hassle whatsoever.
See for yourself how Gardyn's hydroponic gardens is your next step to sustainable consumption and healthy eating. Compare our models.
Grow More of What You Love to Eat
Root crops like carrots and potatoes, superfood greens like romaine and kale, vining plants like tomatoes, squash, cucumbers, and so much more — your Gardyn hydroponic growing system gives you the power to grow anything you want. All year round. Better yet, since you're cultivating everything in your own growing hydroponics garden, you know exactly what's going into your plants. No pesticides, no herbicides — just the freshest, highest-quality produce.
Kelby automates the watering process, ensuring that your plants get just the right amount of water they need at the right time — and with just the right lighting levels to maximize their growth.
Get all the information you need for an abundant harvest. Kelby sends you notifications about hydroponic garden care instructions, together with tips tailored specifically to your plants, such as when to feed them, how to pollinate your blooms, and when to harvest.
Consuming your harvest within minutes of picking means your body is getting the freshest, most nutrient-dense food around. Goodbye, wilty grocery greens. Hello, sweet, garden-fresh produce.
Optimal Community Engagement
Stay current on membership news, including exclusive offers, monthly credit updates, rotation of plant portfolios, and more. Kelby is also great for inspiration: there's always something fun to learn, from recipes to blog posts to plant factoids.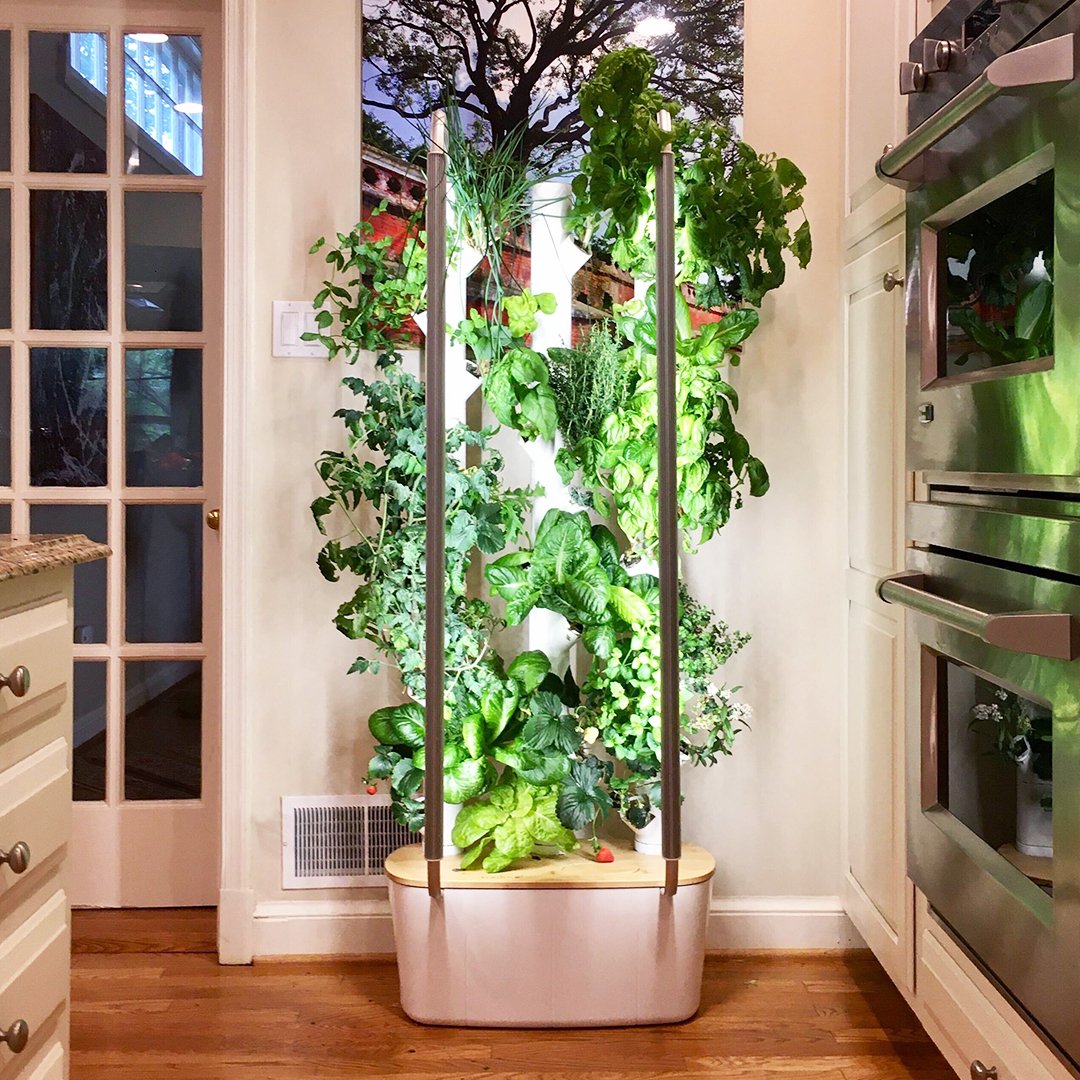 Why Gardyn's Hydroponics Garden?
Gardyn hydroponic home garden system utilizes a closed-loop design that maximizes growth efficiency, creating up to 10x more produce than a conventional garden in just a fraction of the space. Pair that with innovative LED lighting, precision watering, and a nutrient-rich environment — and you can be sure that you're investing in a garden home kit that benefits not only you, but the environment.
What's the Best Way To Grow Produce At Home?
Reap all the benefits of a regular garden, but with the added convenience and year-round harvesting capacity — all from the comfort of your own personal space. Gardyn is simply the smarter, easier way to experience hydroponic gardening at home.
Set up your own hydroponic garden system today and get started with fresh comfort food grown from your home.
Grow Four Tasty Varieties
Simply add water and watch your greens grow from seed to harvest in as little as 7 days.
Gardyn vs Lettuce Grow
Gardyn vs iHarvest